Yaochuang Energy solar water pump system design
STEP 1 - Determining your basic amount of water required per day.
STEP 2 - Calculaating the TOTAL DYNAMIC HEAD.
STEP 3 - Determining the solar insolation for your location.
STEP 4 - Selecting the pump, controller, and solar array.
STEP 5 - Selecting the correct solar array mounting method.
STEP 6 - Selecting the right size pump cable and pipe.
STEP 7 - Using water level sensors and pump controls.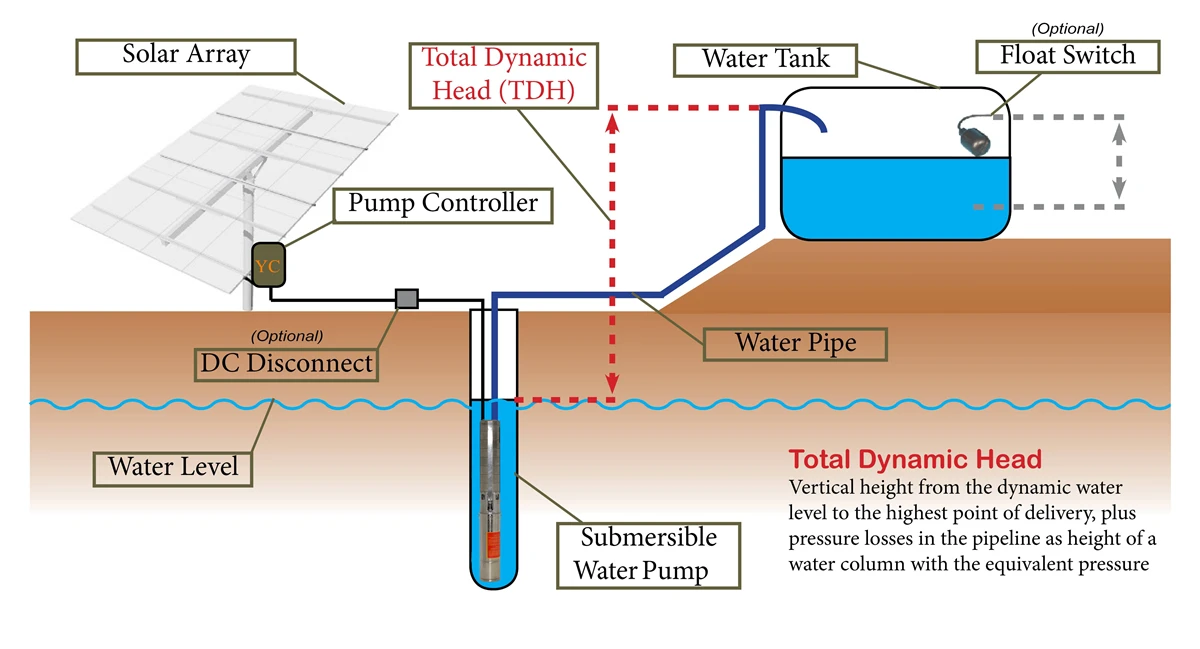 Yaochuang Energy hybrid solar power system design
When there is excess power in the case of ensuring pump operation, the design can collect the excess power for home use.
Yaochuang Energy design of multi-pumps driven by one solar power system enhances system efficiency, contact us for more details.